Ordering for the Summer Solstice Herb Bundles is open.
Wild Roses will be the focus of our Summer Bundle.  Please order on the Herbal CSA page!
 We make limited quantities, so please order early.  Thank You ♥
---
---
LoveJoy  Botanicals
Rose is one of the oldest plant medicines known to humankind. She has been revered, consumed and made into medicine for thousands of years.  She is the symbol of the divine feminine and is a messenger of joy, beauty and vitality. Rose has one of the highest vibrations of all flowers and she gently yet profoundly opens the heart. She encourages contentment by calming the nerves and welcomes feelings of divine love and bliss into your body, heart and soul.  Rose is a gentle sedative, yet she rejuvenates and uplifts the spirit while relaxing the body. Essential medicine for anyone with heartache, grief, sadness, depression or lack of self-connectedness, Rose eases painful memories of the past and repairs those battered places in the heart.  She restores the light within us and creates a sense of balance, harmony and well- being.
Check out my Herbal CSA page for the upcoming 2018 Summer Solstice WILD ROSE Herb Bundle which will ship out and arrive to you before the 21st of June.  Thank you ever so much for your support ♥
LoveJoy Botanicals is an herbalist operated & owned company with roots in the Pacific Northwest and the Piedmont of North Carolina. For the past 20 years we have built a reputation for integrity and value while maintaining our roots in traditional healing.  We truly believe in the healing power of plants, and are dedicated to crafting earth friendly products. We are deeply honored to offer the purest and most affordable herbal wellness and body care products available. All of our formulations are lovingly hand-made utilizing only the finest quality fresh botanicals.
WILD + LOCAL + ORGANIC + SUSTAINABLE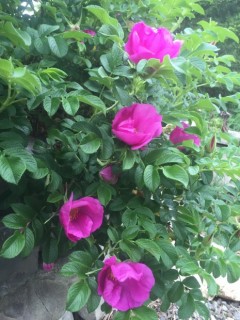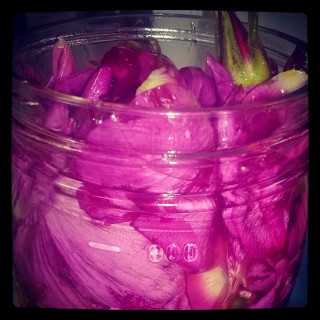 Our mission:
To create and provide pure healing herbal products, while nurturing a connection between people and plants.
 Please order on our Herbal CSA page to be assured you receive one of our 
                                     SUMMER SOLSTICE WILD ROSE   Herbal CSA Bundles.
                       Please come see us at the Newport Farmers Market on Saturday's from 9 am – 1 pm   http://www.newportfarmersmarket.org/