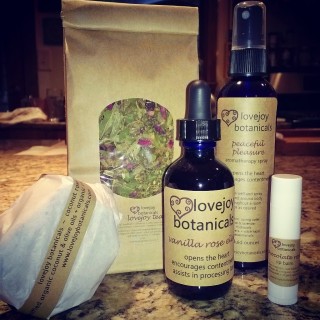 Each monthly Herbal CSA contains herbal products that I have lovingly crafted from wild and/or organically cultivated plants. A detailed product sheet with educational information, recipes and ideas is included with each herb bundle.
Please contact me if you want or need more information. I thank you for your interest and support~
Thank you for your interest in our Herbal CSA. Unfortunately we are currently SOLD OUT of the Autumn 2017 Herbal CSA. Please check back on the first of November, when we will be opening ordering for our Winter Solstice Herb Bundle ♥ Thank you!