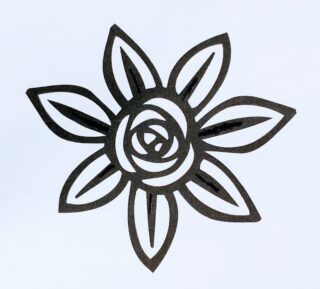 We joyfully offer you this opportunity to connect more directly with the healing plants ~ By purchasing Our Herbal Bundles you are helping to support both the traditional + modernized use of medicinal plants, and the creative, sustainable, and nourishing work we do.
Introducing the
☼magical mexican moonlight☼
Herbal Pop Up Bundle
                                                          ~  SOLD OUT ~
With deep honor + gratitude to the beautiful plants + people of Mexico for sharing their hearts, knowledge, + their colorful joy!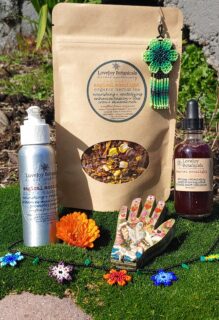 It is such a pleasure and a delight for me to create these herbal beauties and to offer them to you.  This bundle was dreamed into life by the warm sun and salt water, the colorful flowering plants, the vivacious and the sweet music, and the full magical moon that shone so powerfully through the jungle trees and onto mama ocean in Mexico ~
Included in this magical bundle is~
☼magical moonlight tea☼
☼magical moonlight elixir☼
☼magical moonlight body + massage oil☼
☼ What a gift to be connected with such beauty ☼ 
*  order below * free shipping * makes a lovely gift * $65 per bundle*
Seven years ago I created a dream come true, and began an Herbal CSA.  It is a genuine delight.  I am nourished and nurtured  by the healing plants that I have been able to play with, and also by the lovely people who have trusted me and supported me in my mission to live a more creatively abundant herbal life!
I have been an Herbalist and Herbal Medicine maker since 1999.  In 2015 I began offering my LoveJoy Herbal CSA.  Each month I was blessed with the opportunity to provide my customers with healing, uplifting, nurturing and delicious herbal remedies, and body care delights. After a year of monthly bundles I switched to a Seasonal offering, and in 2020 I switched to a more sustainable pace of offering Herbal POP UP Bundles as the plants and I are ready.  Thank you for your patience and understanding~ 
 ☼  Adopt the pace of nature, her secret is patience  ☼ 
There are a very limited number of these
Herbal Pop-Ups  available, so please order ASAP  ☼
 *  order below * free shipping * makes a lovely gift *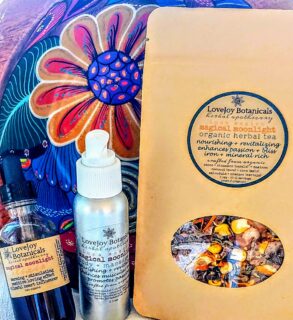 Shipping is via USPS Priority Mail and the Bundles will begin to be shipped on  April 7th ~
Treat yourself, and while you're at it why don't you treat a loved one too? Shipping is always Free, and I can even include a special message and send it to your loved one for you.
  Thank you to all who have already ordered.  I am delighted and humbled at the supportive response! You are helping to make my dreams come true ♥
♥ My heart is blooming full of gratitude for each and everyone of you ♥
Please note that all herbal knowledge I share is educational in nature.  I do not treat disease or prescribe herbs. The FDA has not evaluated anything I have said. What I share comes from a combination of research, apprenticeship, study and direct experience with the plants.